Discover more from The Seven
A digest sharing a collection of carefully curated stories, recipes, songs, books, films and more, for your mental nourishment.
August book giveaway!
August giveaway! Enter to win. 

---

Dear friends,

Last month, I ran a giveaway to share a copy of the book I discussed in digest #3, Feel Free by Zadie Smith. The winner of that competition, Hailey Schmidt, sent me a lovely email and we had a great exchange after that. Hailey is also now a patron of The Seven (thank you again Hailey)! This experience was so affirming and nourishing that I've decided to make this a regular installment.

I will now be running a book giveaway every month from this moment on! And, like last time, each book will ship free to absolutely anywhere in the world. There will be perpetual opportunities for you to win. 🎉

This month's winner will receive a paperback copy of I Was Their American Dream by Malaka Gharib, the graphic memoir discussed in digest #7. Enter by visiting this page!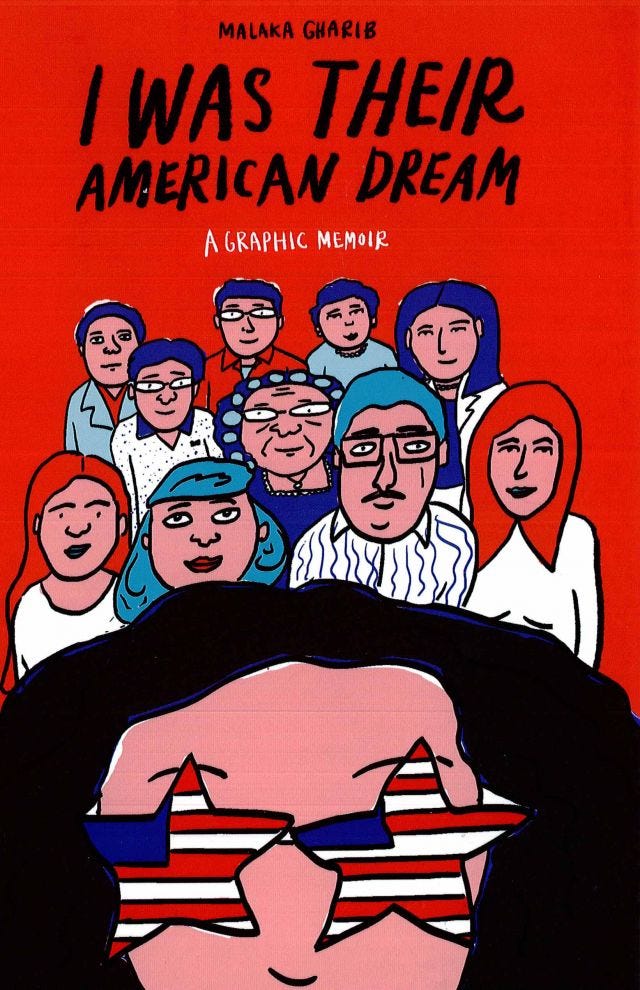 Each month you can now gain additional entries by following me on different social media channels, and by referring friends to sign up to The Seven. The winner will be chosen at random on the last day of the month, and announced in the footer of the first digest sent next month (on 6 September). I will then contact the winner to get their preferred shipping address and send the book!

Visit the contest page to enter, as subscribers will not be automatically entered.

Please also note that I will validate the winning entry by checking the subscriber database, so if you haven't subscribed to The Seven and entered with the same email address on the contest page, your entry won't be valid.

Sending warmth from Atlanta to wherever you are,

Keeya

---
The Seven

is a weekly digest sharing a collection of seven carefully curated stories, recipes, images, movies, essays, books, songs and other content. Thoughtfully contextualised and passed along with consideration, for your mental nourishment.
---
If you enjoyed this digest of The Seven, the most valuable way to show your support is to forward it to someone else you think might enjoy it too!

Did someone forward you The Seven?
Sign up.
---
I'd like to take a moment to thank my patrons
Katie McAllister
,
Sarah Almahmoud
, Hailey Schmidt, and my newest patron Ceri Howes. Thank you each from the bottom of my heart for your monthly support.
I'd also like to thank
KaM Schoer
and my husband
Alex Frankcombe
who dedicate time every week to the review process.
---
To keep The Seven entirely free of advertising (or any other form of paid promotion) both now and in the future, donations are welcome. These will support the time and energy spent researching, editing and sharing this project. This will also support the monthly book giveaways, and may allow me to further expand these in future. This content will always remain free to all, and
contributions from supporters are welcomed and voluntary
.
---
P.S. You won't hear me mentioning Good Storytelling anymore, as I've chosen to end this project and pour all of my excess time and energy into The Seven!